Audi Wreckers Melbourne Cay Buyers & Dismantlers
Audi is known to be one of the best car brands in the world offering a range of exotic and luxury cars. However, what to do when you're Audi has been wrecked, totalled, exposed to fire, or useless. At Audi Wreckers Melbourne, we have a special place for such Audi Vehicles where we buy your car ignoring how severely it has been damaged. European Car Wreckers are the best Audi wreckers in Melbourne with more than 15 years in the market. We assure our customers that our prices are better than others which can go as high as $20,999.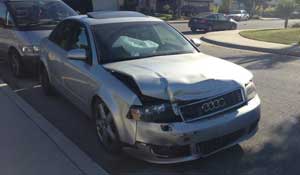 Audi Car Buyers Melbourne
For competitive prices for Audi cars, we are the best option. Sell your Audi car now instantly by just calling us. Find your model in the list below and reach out to us.
Cash for Audi Car Melbourne
We are the best deals for Audi vans. Not only our prices are the best, but our services are instantly offered just with a one phone call. Find your model below and instant quote.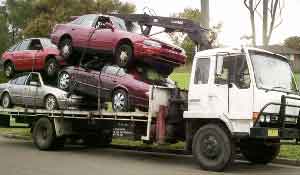 Audi Car Removals Melbourne
Get instant cash for your Junk Audi 4Wd by calling us. We offer the best cash for Junk Audi 4wd vehicles. Sell your Audi 4wd vehicle now by finding your model.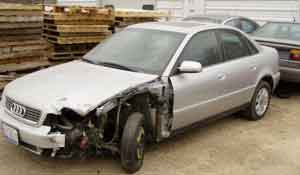 Sell Audi Car in Melbourne
We buy all kind of Audi cars and 4wds in any condition. Our cash for cars program makes you enable to sell your Audi on same day. Get free estimation on your vehicle.
Audi Car Wreckers Melbourne – $0 Towing Fee & Same Day Pickup
All that it takes to get rid of a car that can no longer be used is a phone call. Our representatives will come to your place and give you instant cash leaving no late payment issues. Book an appointment today and convert some rubbish into cash. It doesn't matter what type of car you have. We take burnt, equalled, grounded, engineless, and completely jammed vehicles too.
If you require a much more accurate price quote, we can give it to you after the actual inspection of your car. Don't just let the beast rust in your garage when it still has your hard-earned cash in it. Trust in Audi Wreckers Melbourne and get the best value!
We Pay Cash for Any Audi Vehicle & Sell Used Auto Parts
At Audi Wreckers Melbourne, we give our customers an excellent service along with the maximum possible cash for their car. You should not let your junk car rust in your garage especially when it is carrying a good value. Junk cars are of harm to the environment too because they become a significant source of the harmful smoke to the environment.
Our plans include making Melbourne a better place to live in with no junk cars at all. If you are interested in selling your vehicle to Audi Wreckers Melbourne, give us a ring, and we will get back to you. We also offer a free price quote service where you have to send us a few details of your car such as its overall condition, model year, and any images of your vehicle. Our team will assess your vehicle with more information provided and will give you a better price than other car wreckers. This is because Audi Car Wreckers provide the best Audi wrecking service in Melbourne.
Sell Your Car – Audi Wreckers Melbourne Car Buyers
Audi is one of the best brands in the market and has unaffordable prices of spare parts which is why we are also able to offer you a maximum of $20,999 for your car. Our dealings are fair and honest which is why we have been in the market for more than 15 years.
We don't just randomly give a price to your car, but we do our best to thoroughly inspect it and give you the best value because customer satisfaction is our prior aim. Don't wait because lucky opportunities do not knock the door daily!
Other Make Wreckers in Melbourne Victoria
Audi Car Removal Melbourne – Operating Since 1997
How are we different from the scrapyard? A scrapyard crushes your car and gives you prices for the weight. However, at Audi Car Wreckers, we take all our useful car parts and assess their condition. If the parts are repairable, we repair them and sell them whereas if the components can be used right away; we also sell them. The remaining car which includes non-usable parts, as well as the body of the vehicle, is crushed and sold for scrap. In this way, we can take our current market price of the parts as well as some price from the scrapyard too.
Cash for Audi Cars Melbourne – Any Make or Model
If you are facing cash problems, nothing is better than to sell something which is not of your use. It is better to let the junk cargo where it belongs. Don't let its condition deplete! Call Audi Wreckers Melbourne today and have your car picked up by the experts. With more than 15 years of work experience, Audi Car Wreckers Melbourne will provide you with a service you will never forget. Make sure you don't get fooled by some other car wreckers with an identical name.
Kindly note that we do not have any official link with Audi Cars or any other member company of the Audi Australia.